Franciscan Youth and Young Adults



June 2020: Niall (12 yrs) is taking a swim at Sylvan Lake (AB) after gardening at Franciscan Youth Garden

Secular Franciscan Prayer for Youth
Dearest Lord,
Jesus tells us whoever welcomes little children,
Welcomes me and we know that no one is ever far
from your loving care.
In your kindness watch over our youth.
Grant them the grace to hear the whispering
Of the Holy Spirit guiding them
In thought, word and action.
May they be called to follow you in the
Footsteps of St. Francis and St. Clare.
Help them to see that whatever their path leads them,
They can trust in your love and mercy.
Amen.
Throughout the world, young Catholic men and women , single or married between the ages of 18 and 30 are able to embrace the spiritual vision of St. Francis of Assisi by forming Franciscan Youth Communities. Through initial and ongoing formation, the members of these communities deepen their love for God and for others by going from gospel to life and life to gospel.
Download Franciscan Spirituality Power Point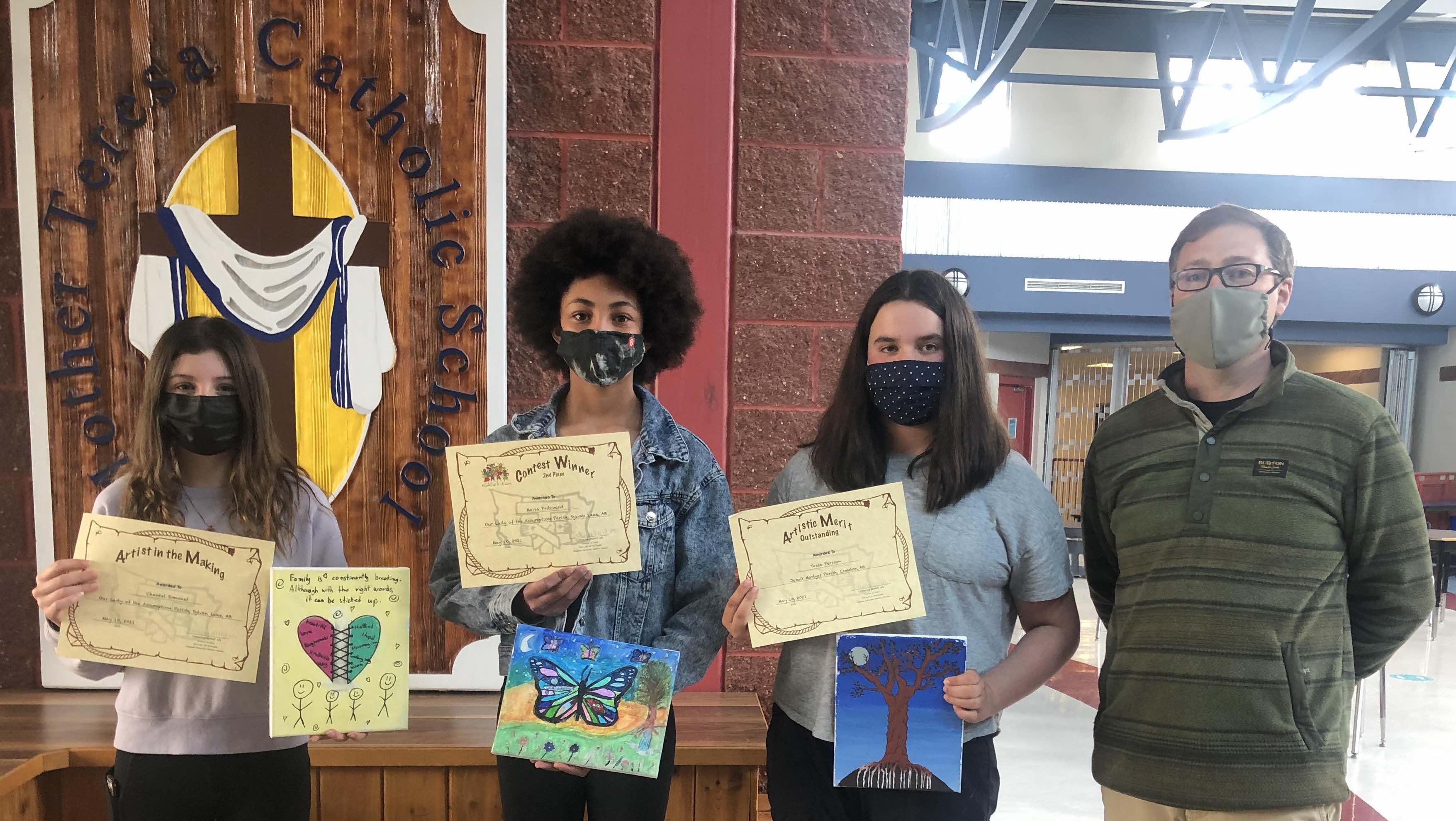 2021 Fine Arts Winners from Sylvan Lake, AB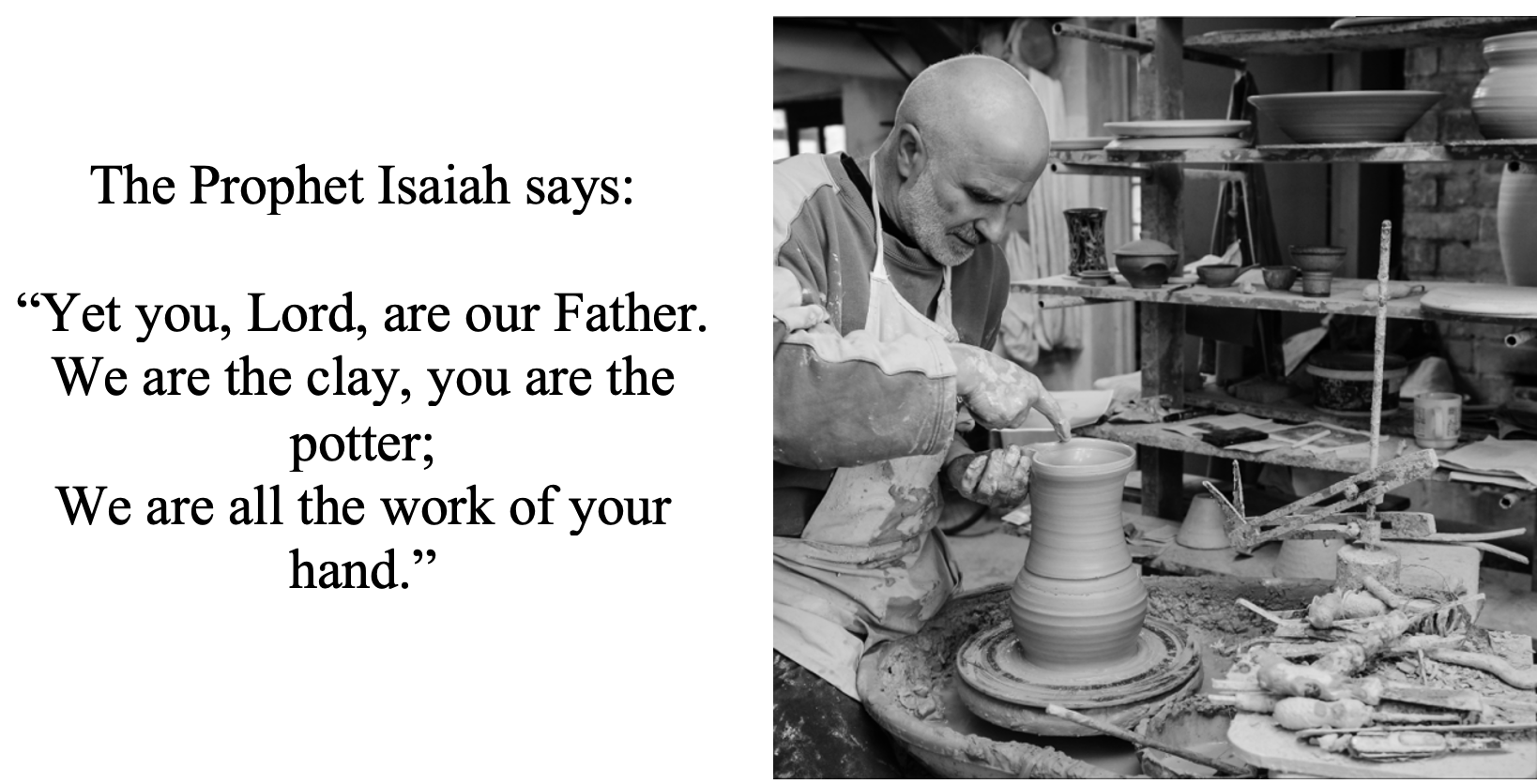 ABOUT POTTERS, POTTERY & MONASTIC COMMUNITIES!
The Benedictines – members of a monastic order founded by St. Benedict in Subiaco Abbey in Italy in the 6th century – lived in community. Their day was spent in prayer and scribing Sacred Scriptures.
In France in 1098 a branch of the order called the Cistercians was founded in Citeaux. Their aim was a stricter observance of the Rule of Benedict. They were vegetarians, observed a vow of silence and spent more time in prayer. The monks supported their religious community by working on their farm and making pottery for their own use or to sell in the town market. To this day, the Cistercian monks live this way of life and continue to be farmers and makers of pottery.
One of the friars at Mount Saint Francis in Cochrane, Alberta was a potter in years gone by.
Every monastery also has a tradition of welcoming guests and the needy as they would welcome Christ and they are received by the monks and friars with reverence and kindness.
Have you ever tried making a pot on the wheel?
Watch Hana, an18 year old high school student and Friend of Francis as she makes a vessel on the wheel blind folded!
https://www.youtube.com/watch?v=nvHB49xwG5I&authuser=2



Kid's Corner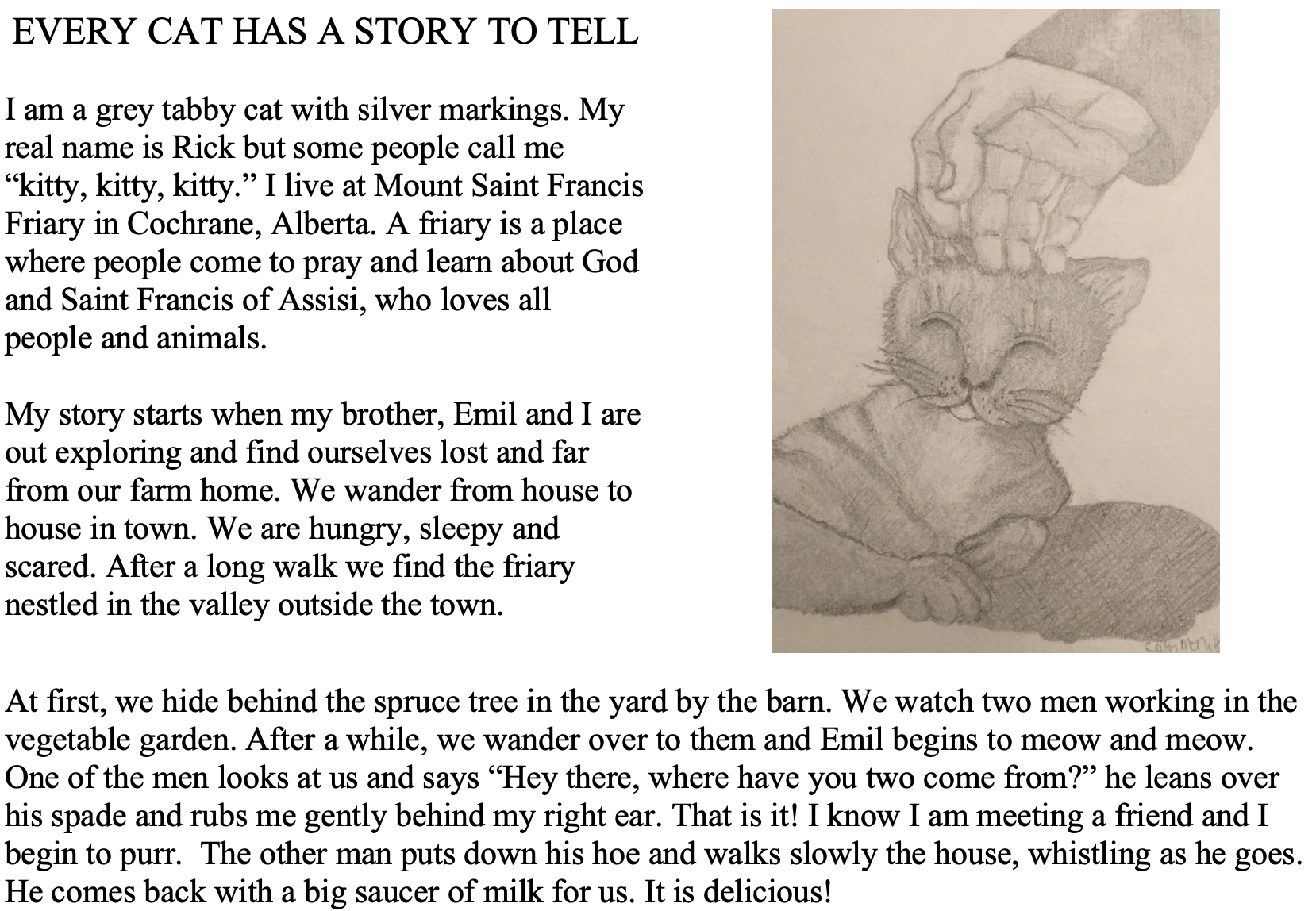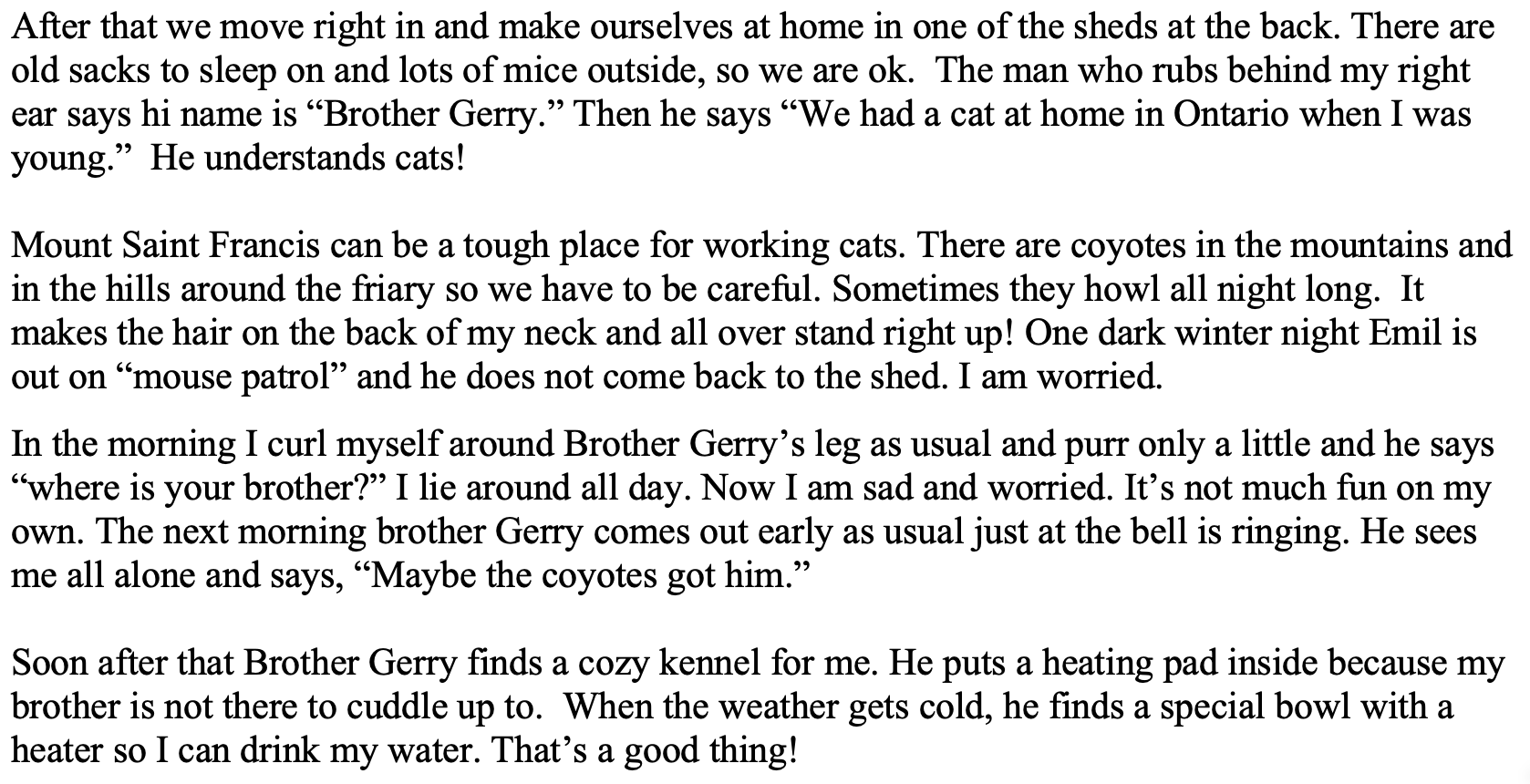 THE END

NANA CATHERINE SAYS:
SEND A STORY ABOUT YOUR PET TO nanacatherineofs@gmail.com (FIRST NAMES ONLY WILL BE SHOWN ON THE WEB PAGE.) WE MAY BE ABLE TO SHARE IT IN THE "KIDS CORNER" OF THE FRANCISCAN YOUTH WEB PAGE!